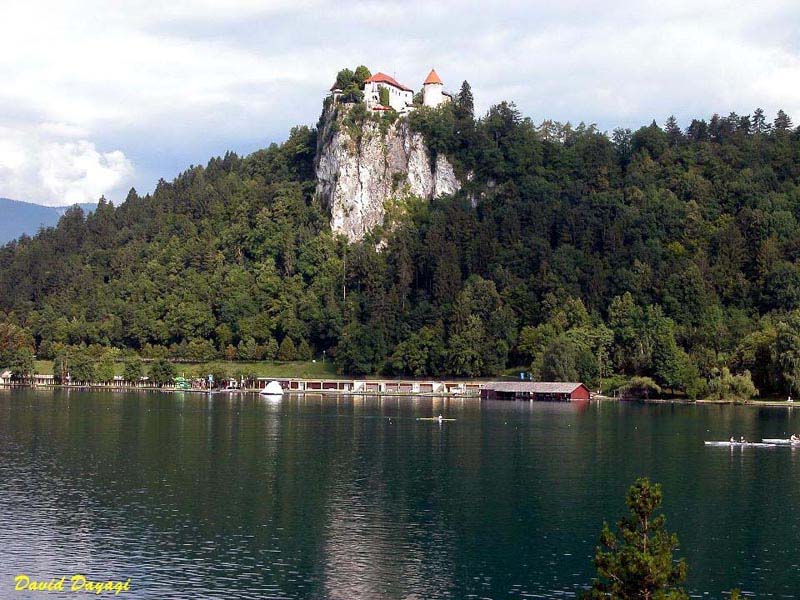 Slovenia is a relatively small country in area, half the size of Switzerland for example, tucked into a mountainous corner between Austria, Italy, Hungary, Croatia, and the Adriatic Sea. Everything in Slovenia is in abundance: the majestic Alps with their glacial valleys, rivers, and lakes, plenty of forests, mysterious karst caves, the warm Adriatic.From the steep slopes of the Alps you can reach the world of olives and vineyards in less than three hours. Slovenia's natural features and cultural and historical sites offer plenty of variety for a holiday.

You can explore the underground world of grottoes, walk in the clean mountain air of the Triglav National Park, climb the peaks of the Julian Alps, admire medieval treasures of old cities and towns and enjoy their museums, concerts, international festivals, fairs, and events, or play on spectacular golf courses. Try your luck in casinos, enjoy the culinary arts and wines of Slovenia.

The contrast of Slovenia's landscape surprises first time visitors, all within the country's 20,256 square kilometers. About fifty kilometers from the capital, Ljubljana, are the Julian Alps, where fairy tale Lake Bled glistens; the Postojna Caves, the largest in Europe, are 35 minutes' drive from the capital on a modern expressway; and Portoroz, a sunny seaside resort, is just over 100 kilometers from Ljubljana.

Peaceful and quiet, Slovenia's population of two million is an integrated society. Nearly 90 percent are Slovene and about 10 percent are Italian, Hungarian, or nationalities from the former Yugoslav republics. Most Slovenes speak English, German, or Italian as their second language.
Ljubljana, Slovenia's attractive medieval capital, is very cosmopolitan. The city is dominated by an ancient castle and adorned with baroque churches and classical public buildings. The city has an attractive artistic life, especially in the domain of the performing arts; an international festival is held here every summer.
The Ljubljana Philharmonic Society was founded in 1702 and boasts Beethoven as an honorary member. Performances by Ljubljana's own ballet, symphony, and opera companies take place at the National Theatre of Slovenia, the Cankarjev Dom Cultural and Congress Center, or at the Opera. During the summer months, performances may be seen on the open-air stages of the Ljubljana Festival and elsewhere in the historic old town.
Ljubljana is a starting point for a wide range of excursions: to the Postojna Caves, to Lake Bled, to Lipica, the original home of the famous white Lippizaner horses, to the vineyard country where wines have been produced since Roman times. In winter, skiing is only an hour's drive from the city. You can make Ljubljana your base from which to explore the attractions of Slovenia. There are hotels of all categories available.

If you are looking for a peaceful, value-laden destination with everything - mountains, lakes, seashore, ski resorts, health spas, historic cities and villa ges, castles and churches - then discover Slovenia, the beautiful country on the sunny side of the Alps.